I am very interested in geometric designs, I've been admiring all low poly designs that are the rage right now.  Late one night I tried my hand at it. It is very tedious work and my photoshop skills have gotten rusty.  After many edits I have something I really like. 
I present my low-poly Llama! My Llama-corn! Uni-llama! Okay, so I haven't decided what to call it, except for dreamy!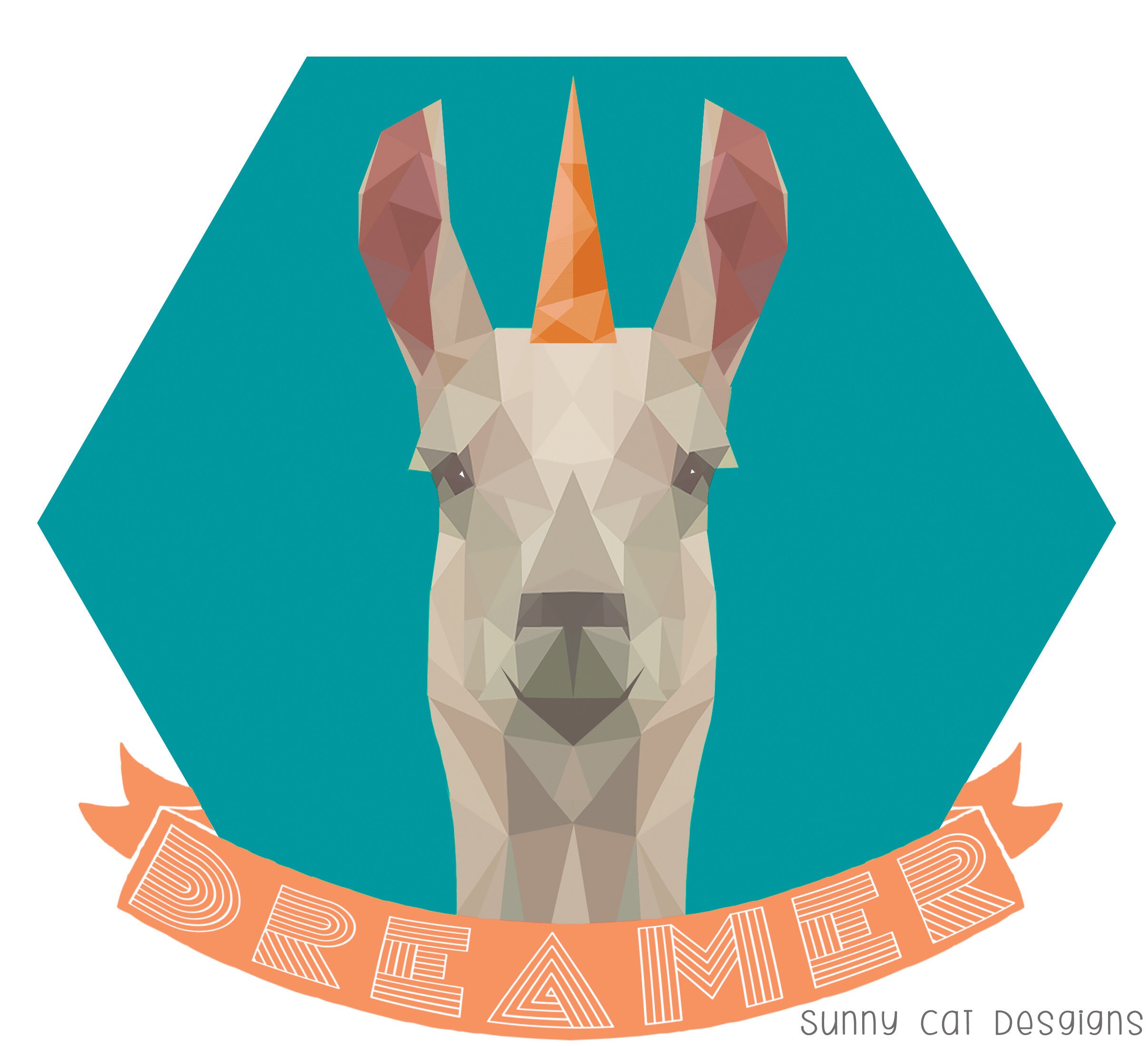 This print will be available for apparel and digital downloads. Coming soon!