When we started our remodel, lighting was furthest from my list of things to worry about. Luckily we hired an amazing designer who helped us see how important good lighting was.  She called them the jewelry of our kitchen remodel. All of our lighting was  from Etsy sellers.
Our 1953 house had many period pieces still in place and in good condition so we stayed true the era and with with brass finishings. 
We started off with these bow-tie pendant lights (set of 3) to frame our windows.  These are from Mod Creation Lighting.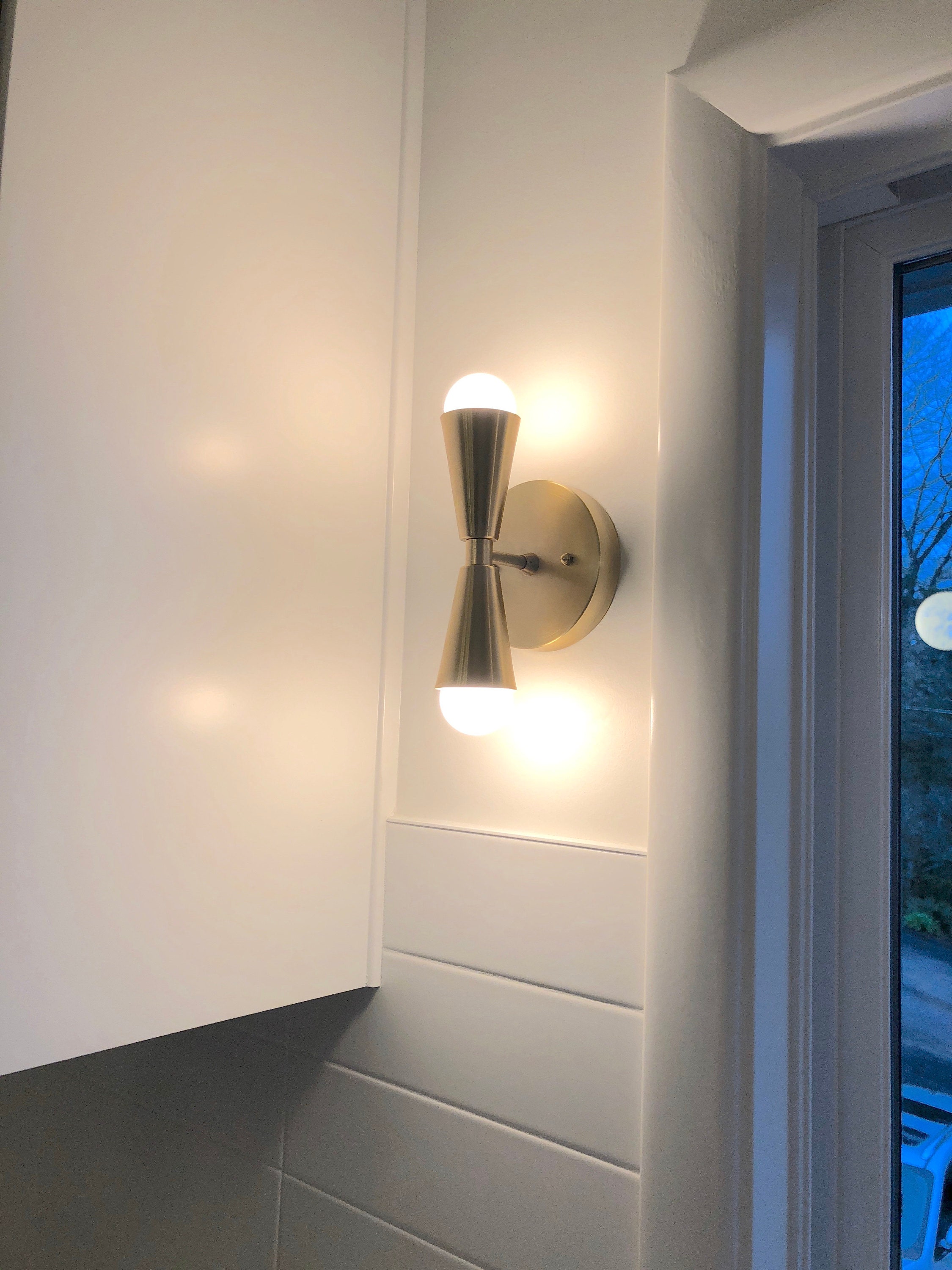 Next, we had an early mishap when an original light fixture got broken during demo. I took this as an opportunity get another lovely fixture I had my eyes on. It was a bolder move, as I went with black and brass. This helped me get out of my comfort zone and also get a black sink faucet. 
This beauty is from Illuminate Vintage. They were amazing to work with and even custom configured with colors for me.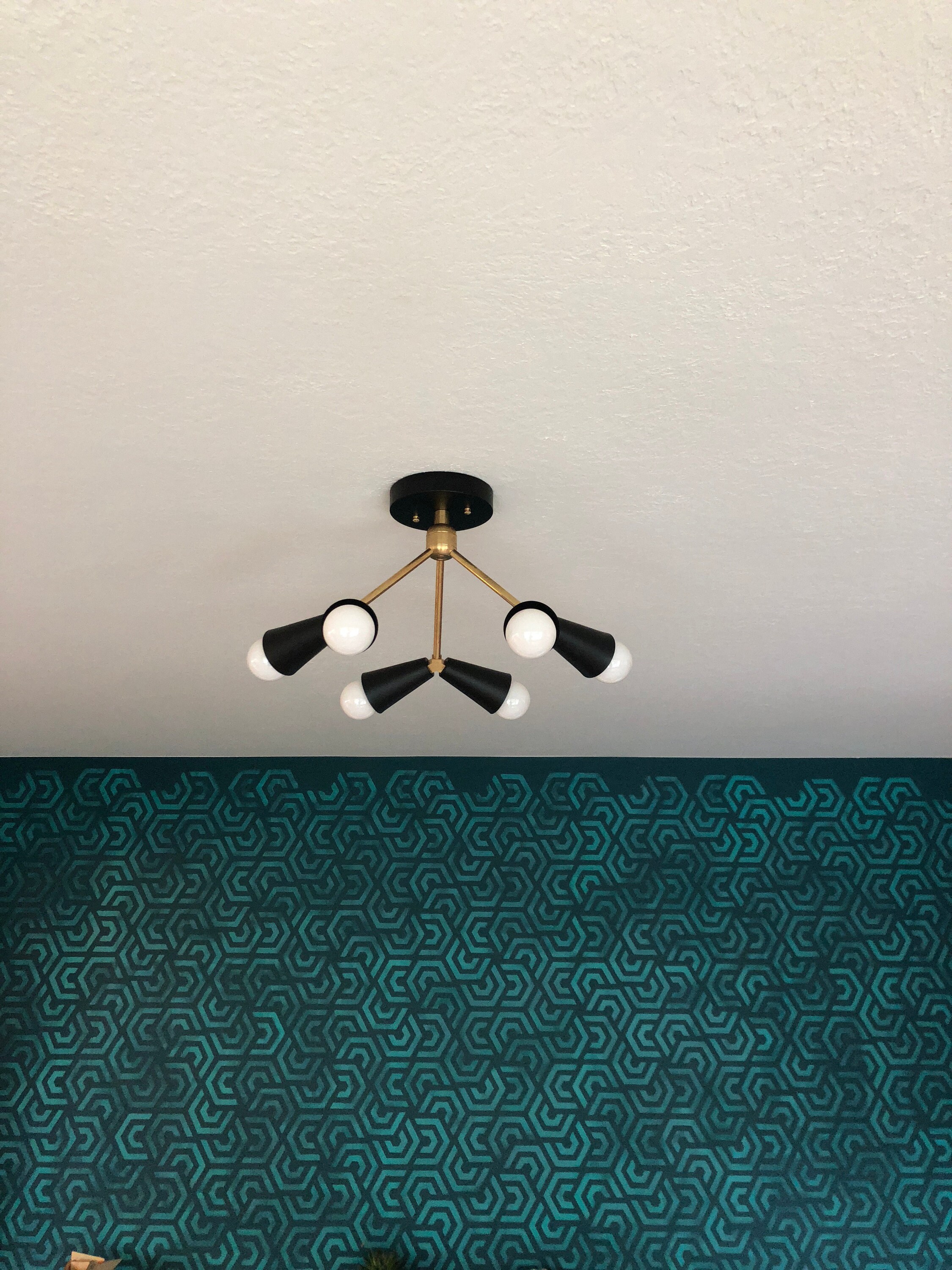 Last we have the center piece of the whole space. A Dutton Brown stunner. This hangs over our island and ties it all together.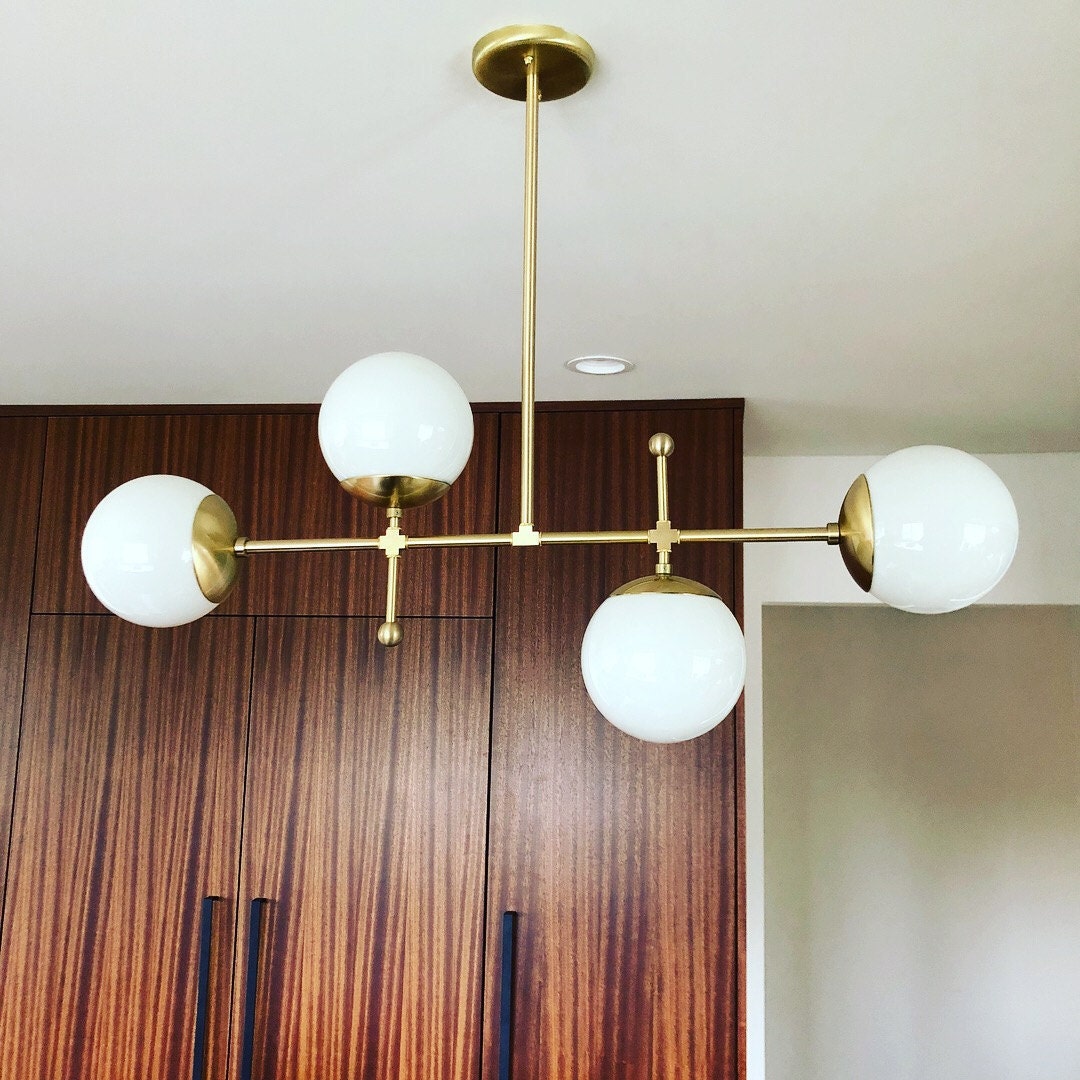 Here is one with the faucet in the bacground.