We recently finished a kitchen/Dining room remodel. From Etsy (Stencil Lab NY) I got a hip stencil and did this accent wall. It's a show stopper. Not super easy to do, but worth it.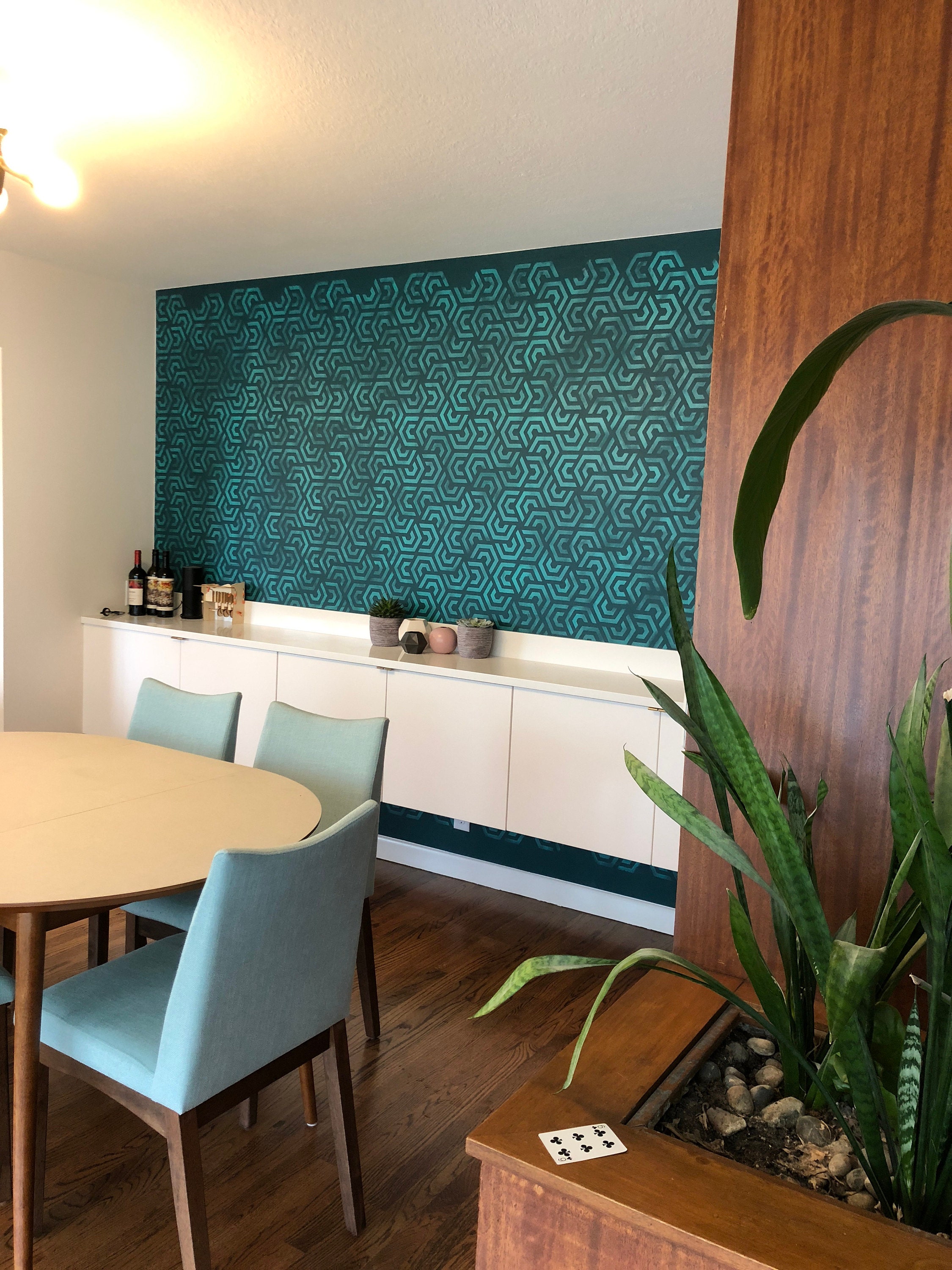 Here is mine favorite dinner companion, Sunny Cat: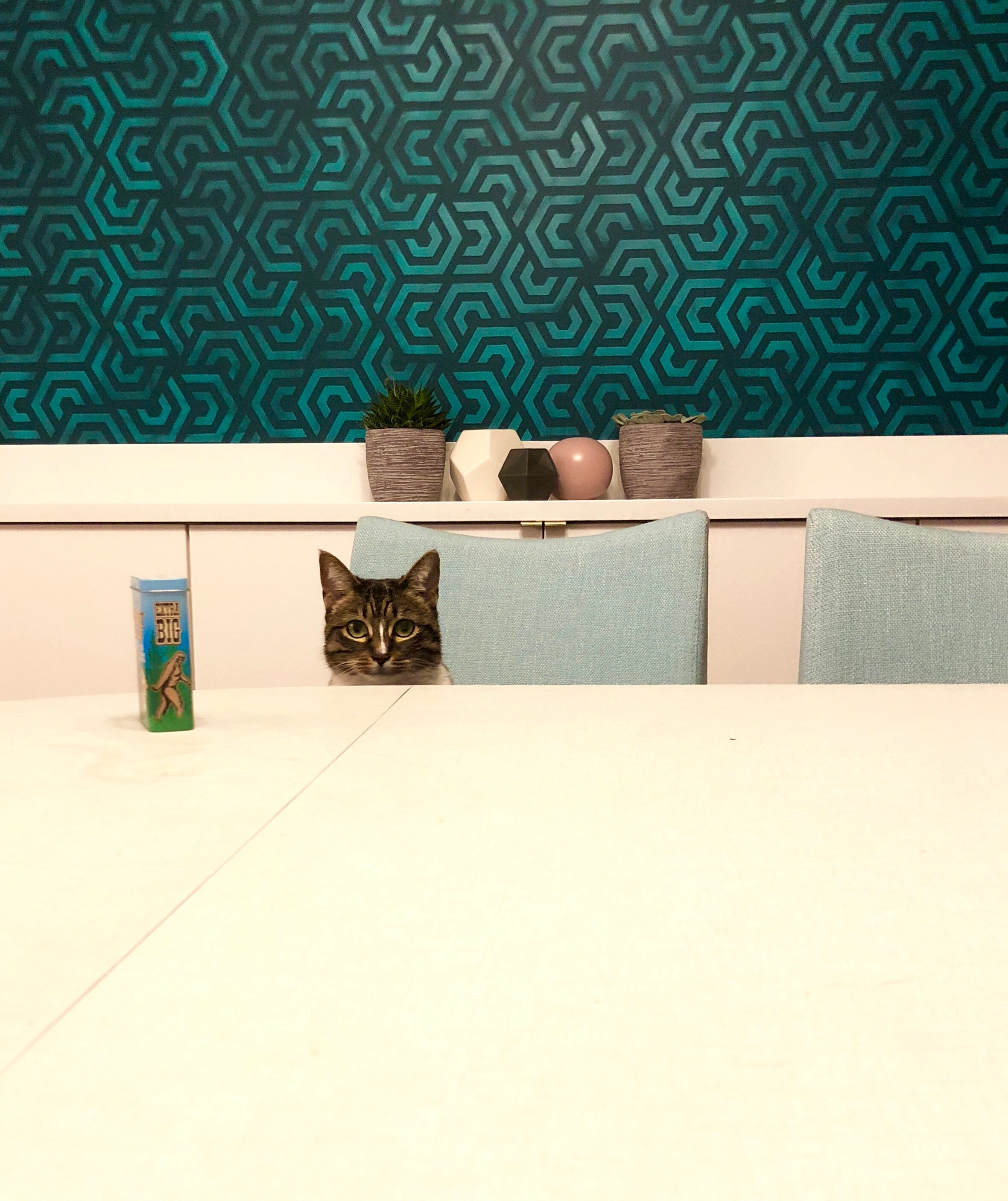 The table is West Elm's Fisher's Eddy and the chairs are from Target. I'll do a more detailed blog about the table later.